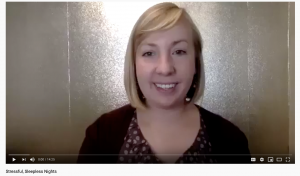 Join Dr. Monica to learn how to set your kid up for success this school year with excellent sleep habits! Sleep and rest are top priority when it comes to a calm, healthy body and mind.
Two of the top concerns we see a lot of at Revival are SLEEP & ENERGY! Two things that parent's want more of. Two things that they want for their kids so they can learn, grow and thrive.
Ready to get scanned or have questions?
Email: welcome@revivalchiropracticmn.com
Call: (651) 342-2453