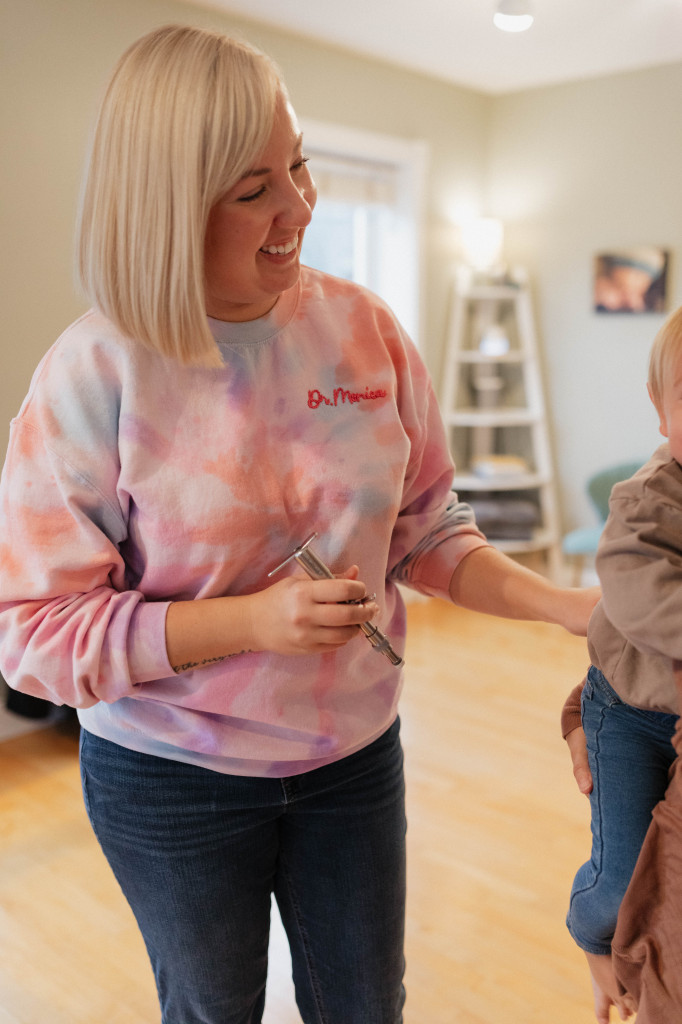 Meet Dr. Monica Rader
Dr. Monica battled with migraines for years! She took up to 10 medications a day but never found any lasting relief. Thankfully, chiropractic came in to her life. After only three months of chiropractic care, not only was she migraine-free but she was medicine-free! That experience completely changed the trajectory of her life and catapulted her in to the world of chiropractic and holistic healing.
While she absolutely loves caring for whole families, Dr. Monica feels like her calling is to help other women be the best version of themselves. Dr. Monica loves attending seminars, reading women's health books and practicing her art, so she can help other incredible women find hope and healing!
Her skill and art in chiropractic is to be incredibly gentle, yet extremely effective. She has spent many hours learning gentle tonal techniques such as TRT, MC2 and Talsky Tonal. She is a proud member of the International Chiropractic Pediatric Association (ICPA).
Additional Certifications:

Outside the Office
She is married to her forever adventure partner, Ben. Together, they enjoy riding motorcycles, biking the local trails and dining at local restaurants. They hope to add a furry friend to their family soon!
Dr. Monica always has coffee in hand, loves to read and is learning Krav Maga. Lately, she's been enjoying adding personal touches to their fabulous mid-century home in Stillwater and exploring the area through a new lens! Being part of the community as a resident and a business owner has given her a deep appreciation and love for this incredible city.
---
Dr. Monica Rader | (651) 342-2453