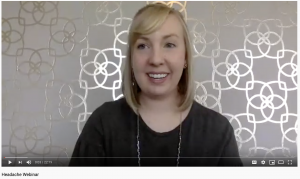 Headaches put limits on your life. Let us help you remove those limits so you can live life to the fullest again!
Join Dr. Monica to find out what factors contribute to headaches, how stress plays a massive role, what you can DO to help your body adapt and get the headaches under control!
If you know someone who struggles with headaches, please share this with them! This may be the missing link they've been searching for!
Want to get scanned or have questions? Reach out to us at anytime at:
Call: (651) 342-2453
Email: welcome@revivalchiropracticmn.com