Caring for women during this super exciting time is our JAM!
Here are some of the amazing benefits of consistent chiropractic care during your pregnancy: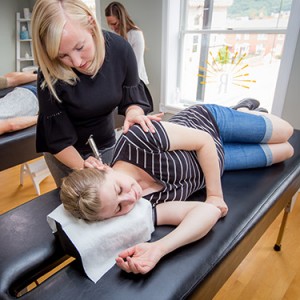 Promotes optimal pelvic alignment for birth
Stress reduction, relaxation and self care for you, mama!
Helps alleviate symptoms such as nausea, heartburn and constipation
Decreases or eliminates round ligament pain/sharpness
Provides time for you to connect with your body + baby
Reduces or eliminates sciatic and pelvic pain
Holistic support + empowerment
Promotes optimal position for baby
Improves your sleep + energy levels
Reduces nagging body discomforts
Chiropractic care can benefit you in every stage of your pregnancy. First, second or third trimester – we've got you covered!
Want to learn more about prenatal chiropractic care? Click here to learn more!