Meet Dr. Anna Anderson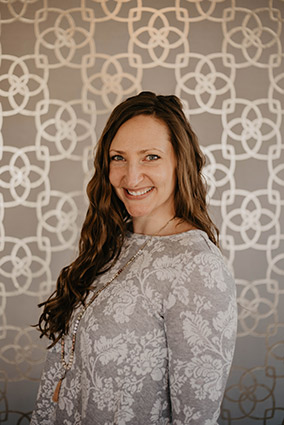 Dr. Anna is a wife, mom and rookie homesteader and passionate about pediatric and family chiropractic.
During high school and college, Dr. Anna battled painful stomach problems that the medical doctors couldn't figure out. She went through X-rays and many forms of invasive testing with no answers before being referred to a chiropractor.
I laughed because I had no idea that chiropractic and stomach pain were related. That was ten years ago and I haven't had that problem since.
To read Dr. Anna's full health story, click here!
Education and Outside the Office
Dr. Anna earned a bachelor's in horticulture and was working in her family's greenhouse business before she realized that she wanted something more. After digging into natural nutrition and meeting a chiropractor, she toured Northwestern Health Sciences University, later enrolling and earning a Doctor of Chiropractic there.
She's taken many hours of continuing education on the gentle tonal chiropractic techniques that are the primary adjusting methods at Revival Chiropractic.
Outside of the office, Dr. Anna is married with two fur babies. She loves being outside hiking, camping and going for runs.
---
Dr. Anna Anderson | (651) 342-2453